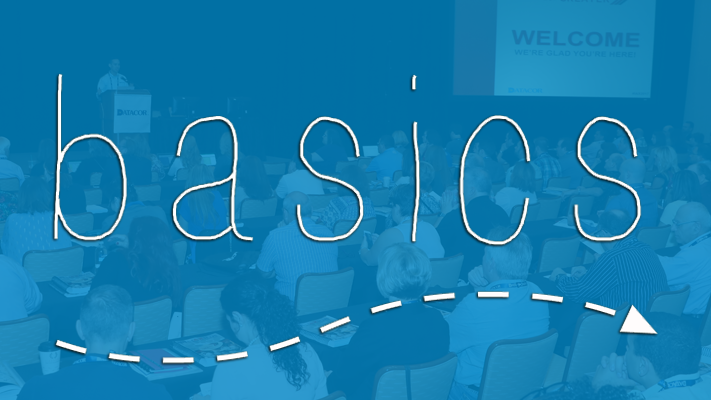 As the New Year has just begun, we are just around the corner from opening registration for Interaxions 2018. We are working hard to finalize important details including the amazing breakout sessions that will be announced fairly soon. In the meantime, let me breakdown the basics of Interaxions 2018.
When?
May 15-18, 2018
Interaxions 2018 kicks off on Tuesday night and runs until Friday afternoon. We start off with a bang with our Welcome Party the evening of May 15th and wrap things up in the afternoon of Friday May 18th just in time for you to get home to your family and friends. Check out the Interaxions 2018 Agenda here.
Where?
Wyndham Hamilton Park Hotel & Conference Center, 175 Park Avenue, Florham Park, NJ 07932
We are excited to be hosting Interaxions 2018 back at the Whydham Hamilton Park Hotel & Conference Center.
Who?
YOU!
Whether you are in accounting, customer service, sales, operations, etc. any Chempax and/or eChempax user should consider attending this event. We're working extremely hard to build a program like no other where you can develop your knowledge and skills for all things Chempax and eChempax. It's your job to make sure your business is growing and our job to help you; therefore it's your business to be attending Interaxions 2018.
What?
24th Anuual Datacor User Conference
Every year, Interaxions gathers almost 300 Chempax and eChempax users for three intensive days of nonstop learning and sharing ideas with the Datacor community. There is simply no better way to step up your game and get more out of your software than being at the "must attend" event for every Chempax and eChempax user!
Why?
Because you will walk away with the BLUEPRINT FOR EXCELLENCE!
Interaxions 2018 is where it all happens. Attending Interaxions will help you and your team maximize the value of your investment through additional training, learning best practices, discovering the latest features, providing feedback for future development, and networking with the Datacor community. This is your one stop shop for all things Chempax and eChempax! You'll leave Interaxions with a solid blueprint for the following year.