Can you believe it's May 4th and we are just days away from kicking off our Interaxions 2017! You may be asking yourself, what is so great about Interaxions? Why should I be excited and/or attending this user conference? Well, let me tell you…First, it is the best way for you to educate yourself on the various tools and features that Chempax and eChempax have to offer. Additionally, you will be the first to see and learn about the new product features our teams have developed. Second, it is a great opportunity for you to network with other users in the Datacor community by exchanging ideas and building long lasting relationships. Finally, you will have access to the Jedi Masters (aka the Datacor Team) of Chempax and eChempax. You will be able to learn from them and ask them specific questions to help you better utilize Chempax and eChempax.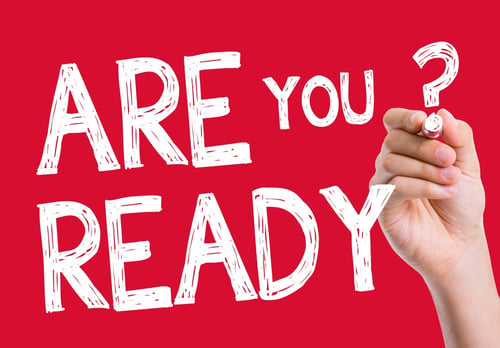 With your travel plans all set please review some of the other details of Interaxions 2017 below:
Interaxions 2017 Venue
Interaxions 2017 is taking place at the Harrah's Resort Atlantic City, NJ (777 Harrah's Blvd, Atlantic City, NJ 08401). It is always a good idea to familiarize yourself with a new location before arrival. Therefore, you can check out the Harrah's Resort Atlantic City Property Map and Conference Center Floor Plans here:
Registration Packet Pick-Up
Badges and Welcome packets can be picked up at the registration desk on the 2nd Floor of the Conference Center starting at 5:30 pm Tuesday May 16th – Don't forget to bring a valid ID! It will remain open until 8:00 pm, but go early if you want to miss the rush. It will also be open at 7:30 am Wednesday, Thursday, and Friday, but don't wait, you will need your badge to get into the sessions and attend the social events.


Dress Code
In general, you'll see most people wearing business casual. However, if you feel like dressing up a little more, feel free to rock your most stylish clothes especially for the Gatsby Party!
We recommend that you keep a light sweater or jacket on hand just in case you get chilly. It might be warm outside, but conference centers are typically air conditioned quite aggressively so having the sweater and jacket will come in handy.


Café Interaxions
All Interaxions 2017 conference passes include free continental breakfast and lunch from Wednesday through Friday. Meals will be served in Café Interaxions that can be accessed from Avalon 3 (2nd Floor of the Conference Center). Remember you must wear your badges as this will be used as your meal ticket.
If you have any special dietary needs (ex. gluten free, vegan, etc.) please email interaxions@datacor.com to let us know so we can be sure to get you the appropriate food.


Mobile Event Guide
Stay connected and get the latest Interaxions 2017 information on the go with our Interaxions 2017 Mobile Event Guide! Simply visit: https://www.regonline.com/register/m/?eventid=1931209 on your mobile device and sign on to access your personal schedule and event agenda, view meeting room floor plans and much more. You'll log into the mobile event guide with the login details that you set up when you registered for Interaxions. Staying in touch throughout the conference has never been so easy, so go check it out!


Share Your Experience
Share your conference experience with hundreds of other Datacor customers by using #IAX2017 in all your tweets, photos, posts, videos and more! Be sure to follow us on Twitter @Datacor, you might never know what surprises will be tweeted!


What to Bring
Before you leave home, be sure to have the following:
Your electronics (ex. laptops, tablets, cellphones, etc.). Don't forget your chargers as well!
Your ideas, questions, experiences to share with the Datacor community.
Business Cards. You'll meet all kinds of helpful people and you'll want a way to track them down later. Tip: Write what you talked about on the back of their business cards to help you remember.
We can't wait to see you in Atlantic City while we learn and grow together. This is an exciting time and Interaxions 2017 is a great place to Expect Greater things for Tomorrow!
If you have not registered yet and would love to be a part of something special, Click Here to register now!