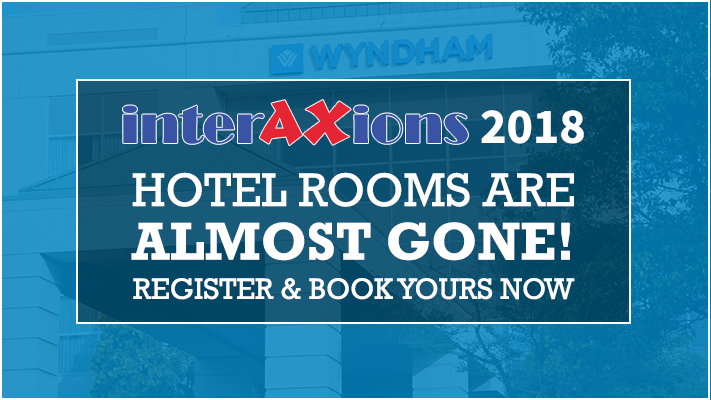 Are you planning to attend Interaxions 2018? Have you booked your hotel room yet at the Wyndham Hamilton Park Hotel & Conference Center (event venue) yet? If you are planning to attend and have yet to register and/or book a hotel room. Register Now & Book Your Room Today! Hotel rooms have been booking up fast and the deadline to book at the discounted hotel rates is around the corner - April 15th to be exact.
How to Book a Room
In order to book a room for Interaxions 2018, you must first be a registered conference attendee. Once registered, you will be sent additional information and forms to fill out in order to make reservations. These rooms are available on a first-come, first-serve basis so we recommend registering and booking your hotel room as soon as possible.
Note: We have a limited number of rooms in our contracted block at the Wyndham Hamilton Park Hotel and Conference Center so we cannot guarantee room availability at this hotel. We do have an overflow hotel if you are unable to get a room here. Don't wait, Register Now!!!