Do you already know that you or someone from your company will be going to Interaxions 2017? Now is absolutely the best time to register.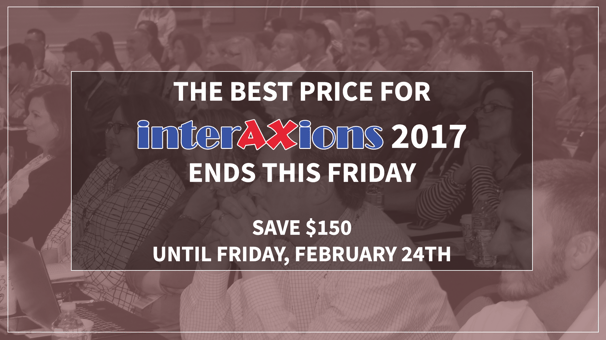 Prices increase after February 24th, which means that the best chance to lock in the current low prices is to register now!
Not sure who is attending yet?
You still have a couple of months to change the name on the registration for free. After April 30, 2017, you can still transfer your registration for a small $100 transfer fee.
Now how much would you pay?
Answer: a whole lot less than it will cost you in the future. You can save $150 by taking advantage of our Early Bird Price for the Interaxions 2017 Conference. This is the BEST price offered!