Place your bets! On Thursday, May 16, after a week of hard work and training come on down to the Datacor Derby! We'll be donning our best pastel attire, wide-brimmed hats and bowties for an evening of horse racing, mint juleps, and more!
What to Wear to a Derby Party
Unsure of what to pack for the Datacor Derby? Don't worry, we've got you covered. We've gathered a few examples of classic derby attire for inspiration – you'll feel like you're at Churchill Downs in no time! Remember, the bigger the hat, the bigger the bowtie, the louder the outfit, the better!
Finally, take a look at this great infographic from eVite and Vineyard Vines for everything you need to know about the derby!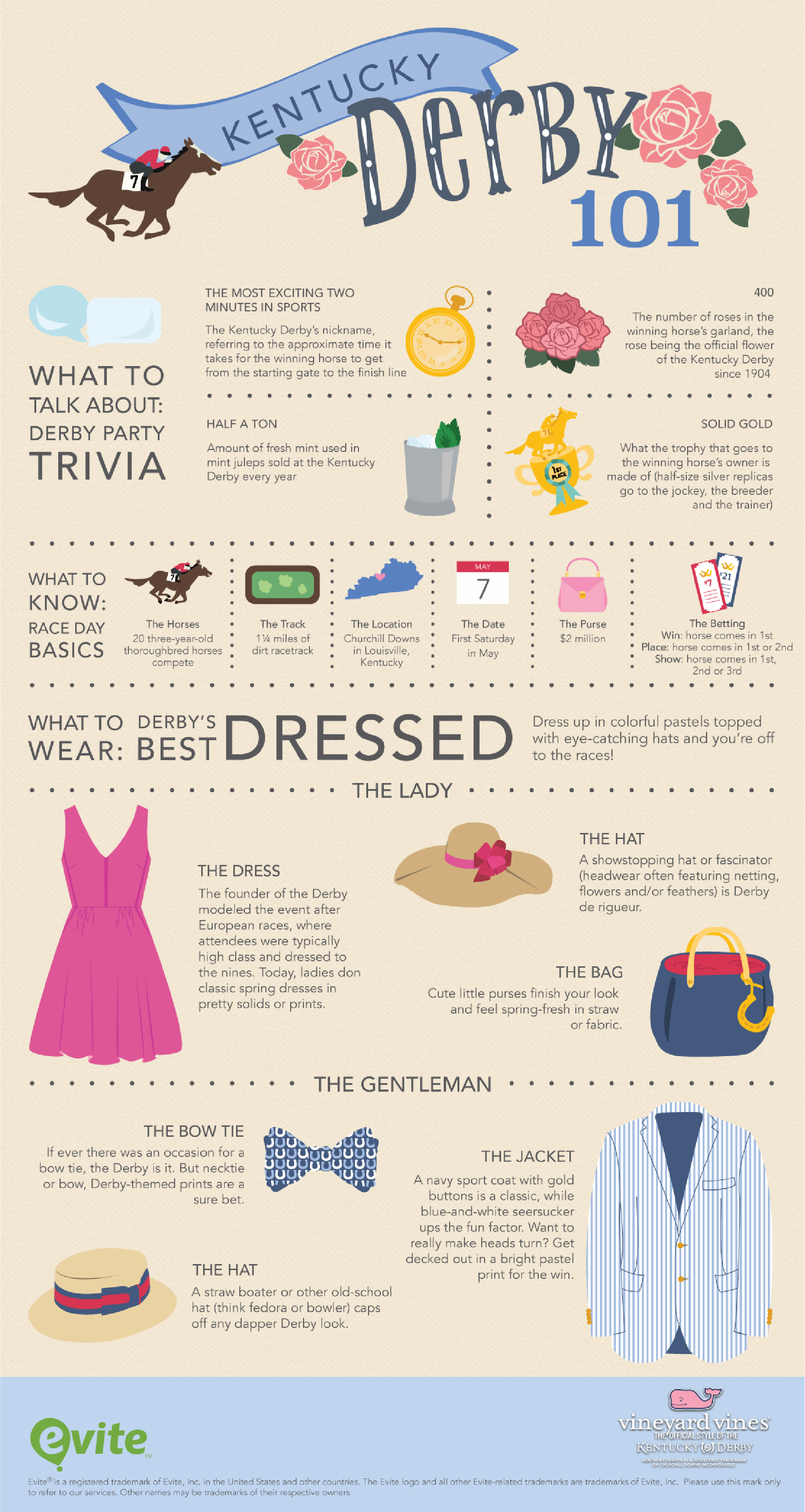 Infographic Credit: Get Ready with This Kentucky Derby 101, eVite and Vineyard Vines
Don't forget to register to attend InterAXions 2019 to join us at the Datacor Derby!