Software validation within a regulated chemical and process manufacturers can be a monumental task, especially for Enterprise Resource Planning (ERP) systems like Chempax due to their large and complex nature.
Datacor understand the unique challenges facing its FDA compliant users and offers a comprehensive Validation Toolkit to assist in complying with required software validation documentation. It provides a "roadmap" to follow throughout the validation process and it presented in an easy-to understand format. The Validation Toolkit also includes the necessary analyses, checklists, procedures, walkthroughs, reviews and test cases to assist users to quickly and effectively validate their software.
Validation Plan
Datacor utilizes a 4Q life cycle Validation Plan (Design Qualification, Installation Qualification, Operational Qualification and Performance Qualification).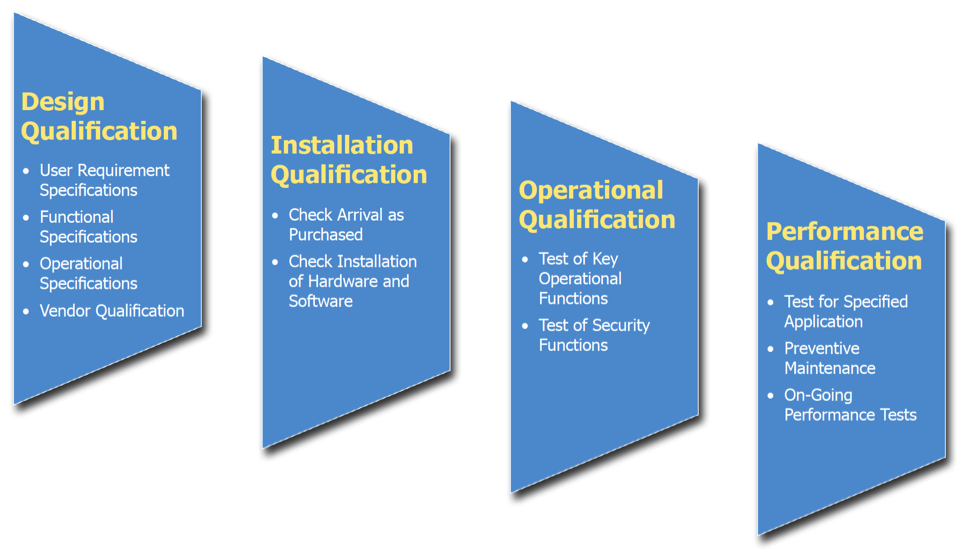 Validation Toolkit Documents Include:
Introduction and Roadmap to Validation
Master Validation Plan
Design Qualification (DQ)
Risk Assessment and Management
Vendor Qualification (VQ)
Development and QC Protocol
Hardware Specifications (HS)
Installation Qualification (IQ) for Install
Installation Qualification (IQ) for Upgrades
Operational Qualification (OQ)
Performance Qualification (PQ)
Support and Maintenance
SOP and Chance Control
Complying with U.S. FDS Title 21 CFR Part 11