Datacor ePayments saves you time, money and headaches by consolidating your disconnected payment processes into a single step to optimize payments for cost savings and generate net new revenue through credit card rebates.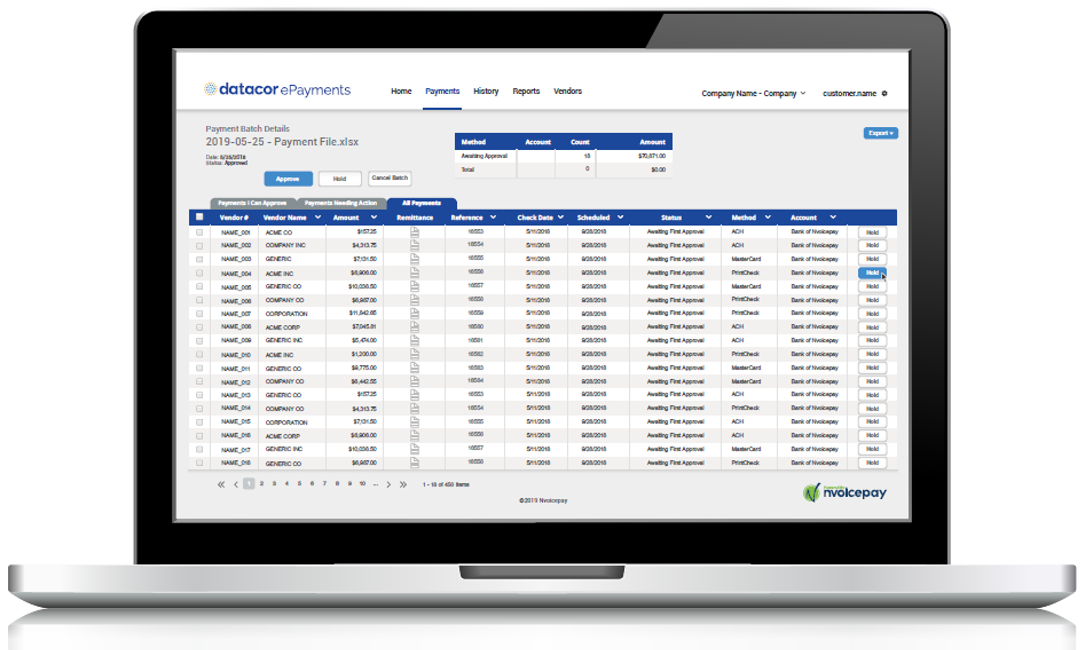 Delivering Bottom Line Value
Datacor ePayments delivers over $125,000 in benefits for every $100 million in accounts payable spend by reducing the number of hours spent on repetitive payment processes, reducing AP costs through increased efficiencies and delivering a rebate to Datacor customers on virtual card transactions.
Pay International Suppliers
Pay international suppliers across 170 countries in 140 currencies through the same simple process as domestic payments.
Pay 100% of invoices through automated processes using ACH, virtual card and electronic print check. Every payment is optimized to pay suppliers in the most efficient manner to the customer.
Comprehensive Payment Services
Datacor ePayments enables suppliers to accept electronic payments and maintains supplier information as it changes over time so you no longer have to continuously update supplier banking information. Unburden your accounts payable team from this repetitive and tedious task and allow them to focus on higher value-added initiatives.
Easily process debit and credit payments for a low flat rate
Accept all major credit cards and receive funds automatically from within Datacor ERP
Simplify customer payments, charge customer credit cards, collect funds and update A/R all with one click
Speed up payments, facilitate your customers to pay you faster and use their own credit, not yours
Offer customers flexibility to pay how they want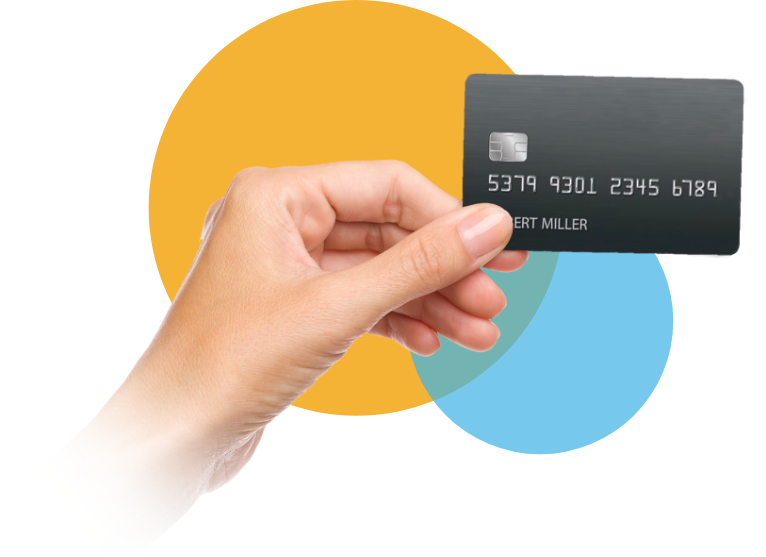 Store customers' regularly used credit cards using tokenization, saving you from storing sensitive credit card numbers
Automatically charge credit cards at accounts receivable, order entry or invoicing
Patented PCI validated security features backed by our partner, CardConnect
Improved auditing controls and record keeping
Great rate