Meet Our Partners
Learn more about the exciting solutions and services our carefully chosen partners can provide your business!

Avalara AvaTax is the leading cloud-based transactional tax compliance solution. Avalara serves tens of thousands of businesses globally and processes over two billion sales and use tax transactions annually.

Datto is an innovative provider of comprehensive backup, recovery and business continuity solutions used by thousands of managed service providers worldwide. Datto's 180+ PB purpose-built cloud and family of software and hardware devices provide Total Data Protection everywhere business data lives.

F9 is an easy-to-use financial reporting tool that dynamically links general ledger data to Microsoft Excel and is available for over 150 different accounting and ERP systems. Everything you know about spreadsheets can be applied to the reports you create using F9.

Formulator Software, LLC supplies laboratory software for formulation development and improvement, performance property calculations and costs analysis with QC test functions linked with Regulator to develop regulatory SDS forms and Hazardous Container Label output.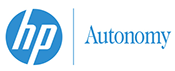 HP Autonomy is a global leader in software that processes unstructured human information, including social media, email, video, audio, text and web pages. Using HP Autonomy's information management and analytics technologies, organizations can extract meaning in real time from data in virtually any format or language, including structured data.

IBM is a global technology and innovation company. It offers a wide range of technology and consulting services; a broad portfolio of middleware for collaboration, predictive analytics, software development and systems management; and the world's most advanced servers and supercomputers.

Since 1983, Micro Support Group has provided the highest quality of services and products for deploying and managing Information Technology solutions. Micro Support Group consultants help companies match their IT and business objectives. As an integral member of each clients' IT management team, they are proud of the relationships they have formed with all of their clients.

Microsoft is the worldwide leader in devices and services that help people and businesses realize their full potential. At Microsoft, we're motivated and inspired every day by how our customers use our products to find creative solutions to business problems, develop breakthrough ideas, and stay connected to what's most important to them.

Odyssey's deep expertise, leading technology and extensive network provides clients with best in class logistics solutions.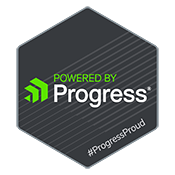 Progress Software Corporation is a global software company that simplifies the development, deployment and mana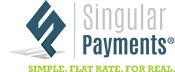 Singular Payments, LLC is the leading provider of custom flat rate electronic payment solutions for small-to-medium size businesses.

TrackAbout is a cloud-based software solution to track, manage, maintain and optionally rent portable physical assets. Barcodes or RFID tags are used to collect data with rugged handheld scanners, smartphones or tablets. Dynamic fields and forms may be easily added to support a company's unique workflows. TrackAbout integrates all of this information with existing enterprise systems to provide relevant, accurate data that enables better control over your assets. Founded in 2000, TrackAbout has evolved through an active relationship with our customer base which includes world-class organizations in more than 15 countries.