Several new products or enhancements on the Datacor product roadmap are set to launch this year. Increasing digitization of paper-based processes will improve productivity and workers' health and safety. Datacor continues to strengthen its ERP platform for chemical manufacturers and distributors, ensuring customers' ability to use data as a competitive advantage and drive business growth.
As the bells ring in a new year, let's glance at what new developments Datacor has lined up for 2022.
Streamline Operations with Datacor MES
Datacor is developing a Manufacturing Execution System (MES), and is launching Batch Production as its first iteration. Datacor MES enables manufacturers to efficiently execute, control, and automate manufacturing processes, as well as identify and eliminate waste from all aspects of manufacturing.
Built with lean manufacturing best practices at its core, Datacor Batch Production digitizes batch manufacturing processes and provides production teams the tools they need to produce a high-quality product at the right time, every time. A mobile-first approach captures all production activities in real-time right where the work is performed. Built-in validation and automation eliminate waste throughout the entire manufacturing enterprise.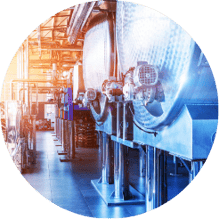 Batch Production eliminates the risk of uncontrolled manufacturing documents, drives production teams toward consistent, repeatable manufacturing, and improves plant safety. Production documents such as batch tickets, work instructions, quality instructions, and safety data sheets are all electronically controlled and distributed to the production team. The application can be run from industry-standard Android, iOS, and Windows-based tablets & scanners.
Seamlessly connected to Datacor Lab R&D Formulation and Regulatory Control software, Datacor Batch Production will enable users to understand the true output and efficiency of the entire shop floor, providing insights into the main sources of downtime and lost productivity.
Product launch is due in the first half of 2022.
Batch Production will also tie directly into a next-generation barcoding product that currently in development, Mobile Warehouse Management. Mobile Warehouse Management will allow the warehouse team to post all inventory transactions in real-time – from receiving inbound materials, to moving material to storage, dispatching to production, and staging & loading for shipment.
Mobile Warehouse Management is slated for launch in the first half of the year.
Enhance Efficiency with Lab R&D Formulation and Regulatory Control
Process manufacturers and chemical distributors operate in a highly competitive environment with strict regulations. Research & Development teams face constant pressure to build a better mousetrap, and compliance is paramount. To thrive in this environment, they need an edge - that's where Datacor Lab R&D Formulation and Regulatory Control comes in. Datacor Lab R&D Formulation and Regulatory Control provides the toolkit required for R&D teams to drive product innovation while ensuring regulatory compliance wherever produced or sold.
Anticipated launch is in the first half of 2022.
Lab R&D Formulation
As a process manufacturer, you constantly depend on R&D teams to improve product lines and find ways to lower formula costs. Datacor Lab R&D Formulation gives your R&D team the tools they need to manage data effectively.
Users can create formulas and manage multiple versions in an R&D environment segregated from the rest of the ERP. Formulas may include materials already established within the ERP, or new materials under evaluation. Users can estimate costs and share quotes with customers, as well as easily resize or convert formulas to any unit of measure.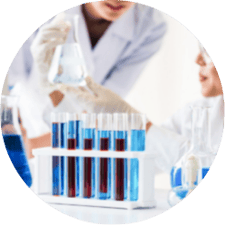 Once formulas are ready for production, they are published to create products, production formulas and quality control test sheets. Users can link products to their formula version and publish future formula changes to update existing products.
Datacor Lab R&D Formulation provides formula development and costing in a true sandbox environment, granting R&D teams the ability to efficiently and quickly quote and bring new products to market.
Regulatory Control
Keeping track of regulatory rules and reporting requirements makes regulatory compliance a time-consuming process. Mistakes can lead to significant penalties, as well as loss of business. The Regulatory Control module provides you with tools to manage whatever regulatory environment your business operates within, including automatically generating SDS with ease, managing safety and handling procedures, and managing regulatory reporting with customized reporting tools.
Safety Data Sheets are critical to the chemical and process manufacturing industry as they imperative to formula management. The Regulatory Control module helps chemical and process manufacturers automatically generate a Safety Data Sheet (SDS). Regulatory Control allows you to generate an SDS directly from your formula, automatically and digitally distribute SDS to your customers, and create and print GHS labels.
Integration of Chemical Databases
Further development of Datacor Formulation & Regulatory Control is expected to launch during the first half of this year with the integration of industry-leading chemical databases – Chemwatch and List of Lists (LOLI). These sites host extensive data on various chemicals that may be used in production processes.
The integration will allow users to look up the Chemical Abstract Service (CAS) numbers and sync them with Datacor Lab R&D Formulation and Regulatory Control. This will not only save chemists' time and speed up the R&D and formulation process, but it will also enhance safety and help companies comply with Occupational Safety and Health Administration (OSHA) regulations, for example.
Datacor Lab R&D Formulation and Regulatory Control will also use the Chemwatch and LOLI data to create safety data sheets (SDSs). These documents provide information on a chemical's properties, which may be hazardous or reactive, as well as instructions for safe handling and disposal. Datacor intends to incorporate the electronically controlled SDSs into its batch manufacturing software so that the production team always has access to the latest version.
Accelerate Your AP with Invoice Automation
Datacor's goal this year for its AP software is to have a single, highly automated process, enabling companies to understand the health of their AP process and increase productivity.
First for attention this year is Accounts Payable (AP) Invoice Automation software. Built to streamline and automate the entire invoice workflow, Datacor AP Invoice Automation will minimize – or eliminate – manual data entry and provide complete visibility into your invoice processing. With intelligent data capture, workflow automation and as a fully native addition to Datacor ERP, your AP team will gain control and increase efficiency allowing time for higher value-add tasks.
AP invoice processing is labor-intensive and prone to errors, but Datacor's AI-powered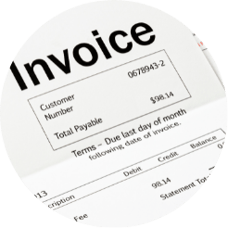 optical character recognition (OCR) technology scans and captures invoices and automatically matches the data to POs receipts to confirm the invoice is accurate, ensuring that the correct amount is paid to suppliers. Invoices that cannot be automatically matched are routed through an approval process. As invoices are approved, vouchers are automatically created in Datacor ERP and are ready to be paid.
Not only does Datacor AP Invoice Automation close the invoice-to-voucher time gap, but it also keeps a complete audit trail with digital document management, enhanced security, and control over every step of your team's AP workflow.
Datacor AP Invoice Automation is expected to launch in the first half of 2022.
To further build upon its AP Invoice Automation product, Datacor is exploring two additional areas of focus. The first includes automating scenarios where a user issues a single PO for both raw materials and related shipping/freight services, resulting in two separate invoices from the respective suppliers. The second includes tackling non-PO-based invoices, such as miscellaneous items or utilities. Automation of these expense-related invoices is expected to launch in the second half of 2022.
TrackAbout Connectivity
TrackAbout, acquired by Datacor in 2019, is a cloud-based returnable container asset management
software solution for tracking, managing and maintaining totes, drums, gas cylinders, rental equipment and other returnable containers. Using barcodes or RFID tags, the system collects information with rugged handheld scanners, smartphones or tablets and integrates that information seamlessly back into your Datacor ERP solution.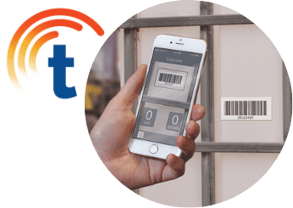 This year, Datacor has plans to further incorporate some of TrackAbout's functionality into its manufacturing and warehouse management software, offering complete connectivity through just one application, which will make the tracking process much more efficient and reduce opportunities for error.
Looking Ahead
As 2022 progresses, be on the lookout for Datacor product launches and updates. One particularly exciting development relates to pricing intelligence – you won't want to miss it!
Want to learn more? Click here to find out more about Datacor's product offerings or to request a demo.
Frequently Asked Questions (FAQs)
What type of manufacturing operations does Datacor support?
They include batch/process manufacturing, lab management, quality control and plant maintenance.
Why are safety data sheets important?
Safety data sheets are designed to help workers understand the composition and potential risks of using and storing hazardous chemicals, as well as their disposal.
What are the benefits of automated invoicing?
Benefits include a faster approval and payment process with fewer errors.
How can I track my containers, totes, and cylinders?
Our TrackAbout software solution is ideal for reusable asset tracking.